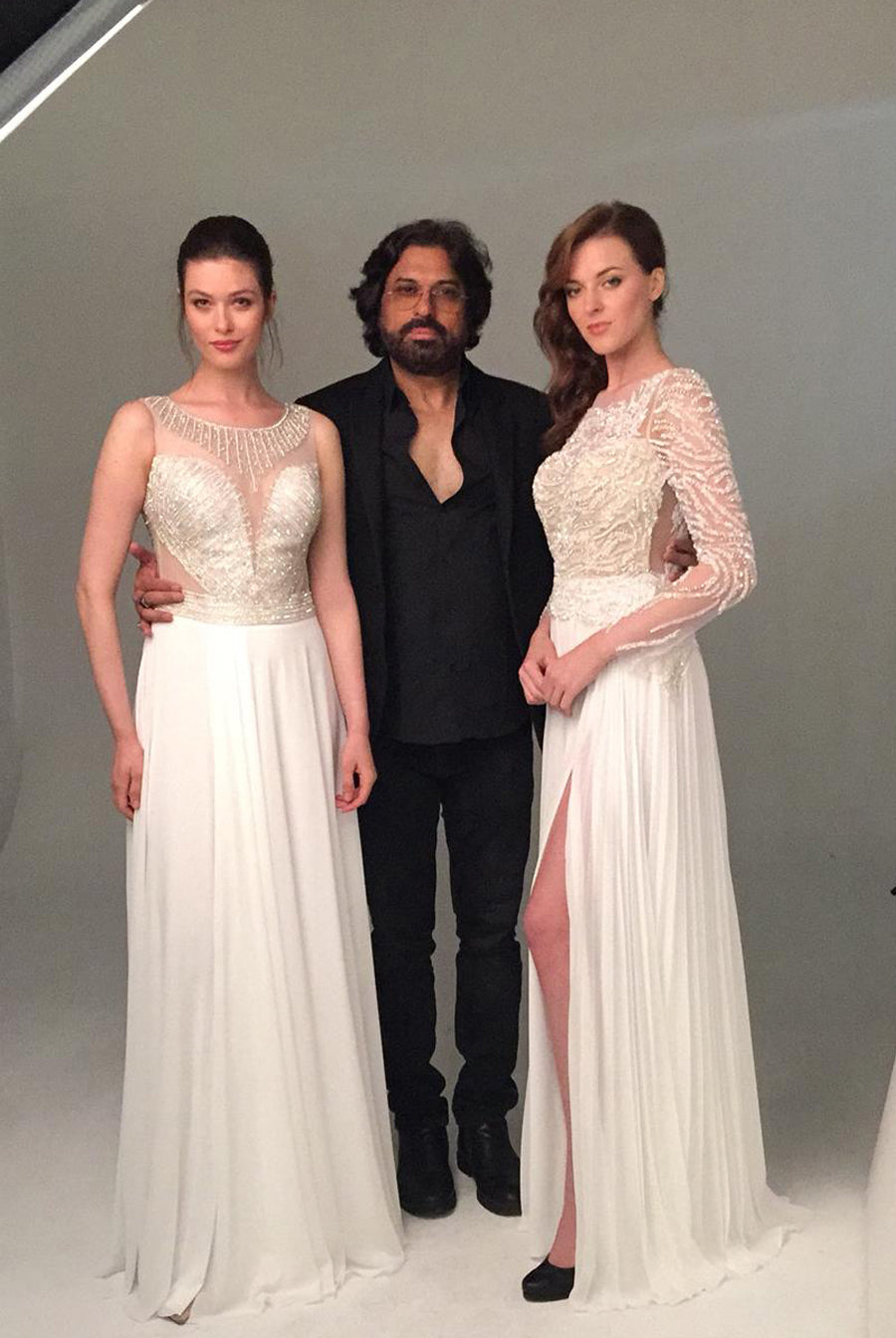 A Global Fashion Brand
SAJAVAT COUTURE also known as TISSUS SAJAVAT is a famous Indian Luxury Designer Fashion Fabric Brand with state of the art factories located in Mumbai & Lucknow, India and Sales & Distribution offices in Istanbul, Turkey & Toronto, Canada. Founded and started in 1996 by Ash Panjabi, Designer & Owner focusing on creating and designing special luxury hand beaded fabrics and laces for the most exquisite evening and bridal wear sold at premium designer retail and wholesale outlets across the globe.
A perfect amalgamation of local and global, SAJAVAT COUTURE's creations feature beautifully handcrafted techniques blended with elegant silhouettes. The brand's prime objective is to make every customer feel special and they do this beautifully through their affordable luxury pieces that can transition from day-to-night with utmost ease. The brand specialises in evening wear and cocktail dress fabrics and panels, bustiers and accessories. The brand's strength lies in the silhouettes, fabrics and the couture finishing. These special fabrics are designed to enhance the elegance of a woman. Be it a simple classic beaded fabric or a couture hand beaded fabric or lace for that lovely evening or a bridal dress you have imagined and every piece has its own story. These lavish handcrafted fabrics are created using exclusive soft tulles, chiffons, crepes, georgettes, satin duchesse, jacquards, satin organzas and taffetas. From pastel peach to grand bright red, the palette of colours fits the need of every woman.
SAJAVAT COUTURE is a high end hand beaded fabric maker for fashion mavens who like to celebrate style and luxury and is inspired from Kaleidoscope and its beautiful forms, patterns and intricate details it creates, designs are an interesting juxtaposition of contrasting elements, kitsch style, interesting color palette, whimsical and intricate hand embroidery hand crafted in our inhouse India company which has been in the hand business for almost twenty five years creating masterpieces for clients globally.
SAJAVAT COUTURE has a simple philosophy for its potential customers, to provide high quality, high-end and stylish fabrics at the most reasonable prices possible using pure, rich and high on quality sequins, beads, rhinestones, metallic yarns from world over , intricate hand-detailing, finest finishes and trims. Ash Panjabi, Designer, Owner & Founder of SAJAVAT COUTURE, whose stunning creations showcase an exquisite sense of luxury & modernism that is symbolic of subtlety, femininity and romanticism. His collections include versatile and stylish bridal and couture fabrics. The brand focuses on the collection that plays with colour, texture, shape and form with the finesse and simplicity of design and their passion to change the approach towards designer apparel. A striking and definitive design style, SAJAVAT COUTURE aesthetic of the modern woman in mind. Each piece is an amalgamation of the boldness, vibrancy and grace of the feminine spirit with the aim to inspire strength and confidence in the wearer.